Welcome To Calvary
You are always welcome at Calvary where Jesus died for you and for me. We hope you read or see something included in our website that will lead you to become more committed to the cause of Christ. If you are in our Home Town please come visit. There is always room for one more at the cross at Calvary.

OUR 2009 CHURCH THEME
"How To Win With A Bad Hand"
James 1, 3-4
Knowing this, that the trying of your faith worketh patience.
But let patience have her perfect work, that ye may be perfect and entire, wanting nothing.
Our Purpose Statement
Redeveloping the congregation to develop the undeveloped community at and around our new location to look like Jesus.
Mission Statement
Our mission is to connect people physically, spiritually, educationally, socially and rationally for the purpose of growing in Christ likeness. We do this by Loving one another, contributing to the work of the church in order to glorify God, and make disciples of all nations. Acts 2:42-47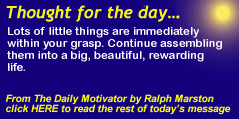 Pastor
Rev. James Hicks (Oneder)
Secretary
Sis. Linda Lott
Church Clerk
Oneder Hicks
Ministers & Wife
Rev. Ulysses Alexander (Patsy)
Rev. Steary Johnson (Willie)
Rev. Andrew A. Lott (Linda)
Deacons
Bro. Abe L. Hicks
Bro. Edward Jenkins
Trustees & Wives
Bro. David Bell
Bro. Elvis Bailey (Lillian)
Bro. Gilbert Lee (Vella)